I am usually pretty accepting of all sorts of art. But, if there is one artistic style I a bias towards its Klimt's. Maybe its just me, but when I look at one of his paintings something in me just sparks. The way he manages to use both color and pattern in a bold way to convey very realistic feeling is just perfection.
My first tip on anything design related: Add Klimt. Anything inspired by what he painted works.
Like this fabric: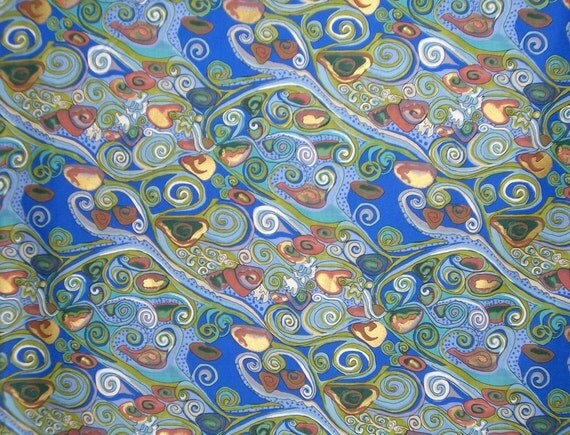 Or a print of one of his paintings like this one
In my opinion, every home simply has to has something related to Klimt's work in it. Whether it be represented in prints of his actual work, similar colors to the ones he used, or similar patterns to the ones he is iconic for, Klimt just makes for a well designed home.
Basically,Klimt is one of my favorite artist. Can't you tell?